Dear friends,
Improvements in chatbots have opened a market for bots integrated with dating apps. I'm excited about the possibilities for large language models (LLMs) in romantic relationships, but I'm concerned that AI romantic partners create fake relationships that displace, rather than strengthen, meaningful human relationships. In my recent Stanford presentation on "Opportunities in AI," I mentioned that AI Fund has been working with Renate Nyborg to deliver romantic mentoring. I'd like to explain why, despite my concern, I believe that AI can help many people with relationships.

By 2020, it was clear that a change was coming in how we build natural language processing applications. As I wrote in The Batch that September, "GPT-3 is setting a new direction for building language models and applications. I see a clear path toward scaling up computation and algorithmic improvements." Today, we're much farther down that path.

I didn't know back then that ChatGPT would go viral upon its release in November 2022. But AI Fund entrepreneurs were already experimenting with GPT-3, and we started looking for opportunities to build businesses on it. I had read the academic work about questions that lead to love. I believe that you don't find a great relationship; you create it. So instead of trying to help you find a great partner — as most dating apps aim to do — why not use AI to help people create great relationships?
I'm clearly not a subject-matter expert in relationships (despite having spent many hours on eHarmony when I was single)! So I was fortunate to meet Renate, former CEO of Tinder, and start working with her on what became Meeno (formerly Amorai). Although we started exploring these ideas before ChatGPT was released, the wave of interest since then has been a boon to the project.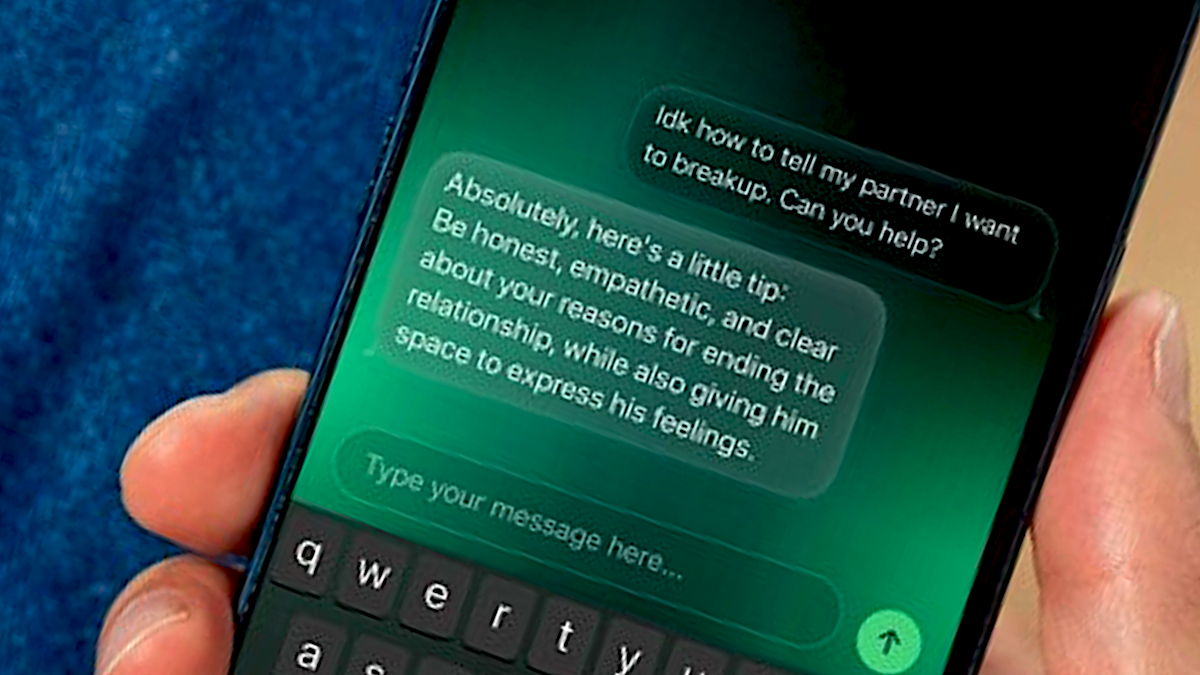 Renate has far more systematic knowledge about relationships than anyone I know. With AI Fund's LLM expertise and her relationship expertise (though she knows a lot about AI, too!), Her team built Meeno, a relationship mentor that is helping people improve how they approach relationships.
Meeno is not a synthetic romantic partner, like in the movie Her. Instead, its goal is to be like the mentor rat in Ratatouille: It assists individuals in building better relationships. If a user asks Meeno how to handle a breakup, it responds with advice about communicating honestly, empathetically, and clearly. After using it for a while, hopefully, users no longer will need guidance.

I'm excited about Meeno for a few reasons. I have been concerned for some time about the "synthetic boyfriend/girlfriend" industry, where chatbots act like someone's relationship partner, and then sometimes manipulate people's emotions for profit in ways that I find deeply troubling (such as offering racy pictures for a fee). Social media, and TV before it, consumes enormous amounts of time that people otherwise might spend building interpersonal relationships. This makes me worry about synthetic romantic partners displacing real ones.

The U.S. Surgeon General has raised the alarm about an epidemic of loneliness and isolation. Loneliness is as bad for a person as smoking 15 cigarettes a day. It's linked to significantly worse physical and mental health and to premature death. I hope Meeno will have a positive impact on this problem.

Meeno's journey is still in its early stages. You can read more about it here.
Keep learning!
Andrew
P.S. AI-savvy programmers are coding very differently than they did a year ago: They're using large language models to help with their work. You'll learn many of the emerging best practices in "Pair Programming with a Large Language Model," taught by Laurence Moroney, AI Advocacy Lead at Google and instructor of our TensorFlow Specializations. This short course covers using LLMs to simplify and improve your code, assist with debugging, and minimize technical debt by having AI document and explain your code while you write it. This is an important shift in programming that every developer should stay on top of. Please check out the course here.
---
This post originally appeared in the September 27, 2023 edition of The Batch.